Photographs are a valuable part of modern life, and they help keep significant events, unique places, and beautiful landscapes seen during travels in memory. It is essential to use a backup service. Here are some of the best applications with user-friendly interfaces to avoid losing essential photos due to device problems or accidental deletion.
Google Photos
The most popular way to store photos, for which no additional tools need to be downloaded. Google integrates easily and syncs with any mobile device. The app automatically sorts images by subject and the places in which they were taken.
Photos that fit the set parameters can be stored indefinitely, while for those that don't, 15 GB is free. Backup files can be made automatic by enabling this feature in the smartphone's system settings.
Dropbox
Cloud storage has revolutionized automatic backups and is still trusted by users. It is known for being reliable and secure. The only downside to Dropbox when copying and storing photos is its small capacity. Only 2GB is free, and more space is available by subscription.
Autosync
A handy application that lets you sync files and folders on your device to cloud storage. It is indispensable for creating backups of photos and videos on your smartphone. The app can sync with the cloud at pre-set time intervals and automatically upload all files to the storage to save space on your mobile device.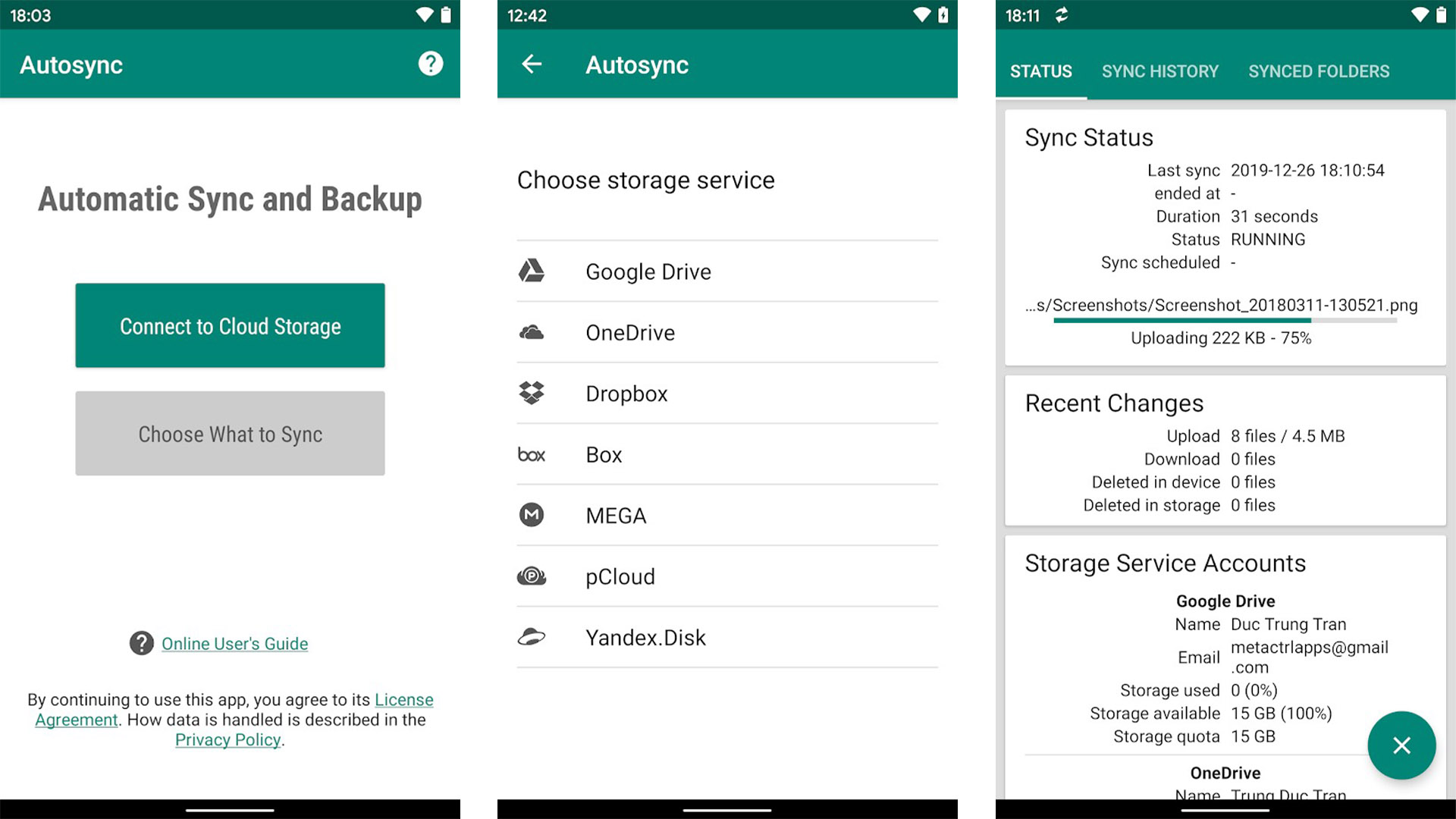 Amazon Photos
Amazon's service, which Amazon Prime members can use for free, has recently become the most convenient way to store photos for those on the go. The service provides unlimited photo backup space and 5 GB of video storage for Amazon members. The app has a user-friendly interface, although it may seem slightly dated. You can automatically back up your photos while your phone is charging.
PictureLife
A handy service that allows users to back up their photo albums and video collections quickly. You can store files from different sources without worrying about their safety. Uploading is done via a secure channel. The application also contains tools for editing images and sharing pictures between users. PictureLife has an enjoyable "Memories" feature that lets you see a photo taken on a given day a year ago.
Flickr
A popular photo hosting service was created for online game participants' internal use. Flickr is a convenient repository for photos and a social network for photographers. It can host up to 1TB of images. The Flickr 3.0 app allows photos and videos to be uploaded automatically without changing their actual size, which positively impacts quality. Users don't have to worry about security – all uploads are private.
Microsoft OneDrive
The service is great for copying and storing photos and other files. Free 5 GB of cloud space is provided. Automatic uploads are available, as well as using metadata to arrange images in the right order. With mobile apps, you can move essential photos and videos to cloud storage to protect them from deletion and share images with similarly passionate photo enthusiasts.